Off Grid Lighting
We specialise in Off Grid Hybrid Wind Solar Exterior Lighting. Ideal for remote areas and reducing your carbon footprint.
These units need no electricity supply reducing the expensive costs associated with cable trenches and connections.
The remote monitoring and control, exclusive to the Illumient line of power poles provides peace of mind and enhanced reliability over conventional lighting. The proprietary remote technology available with this pole make it the industry leader in municipal grade street lighting. The LED luminaire, robust construction of turbine and PV panel and quality engineering included with all of our models provide years of maintenance free operation.
Total cost of ownership, when you consider trenching, cabling, transformer, utility, engineering and maintenance costs is much less for an off-grid direct burial off-grid solution. Additionally, if your project is in environmentally sensitive areas like wetlands, along the seashore, or in sensitive ecosystems, off-grid lights minimize the impact on nature by avoiding below-grade services and unsightly enclosures.
All of our poles for off grid lights can also be used for remote WiFi access, live security cameras and any other low voltage system.
Want a consultation? Contact us here...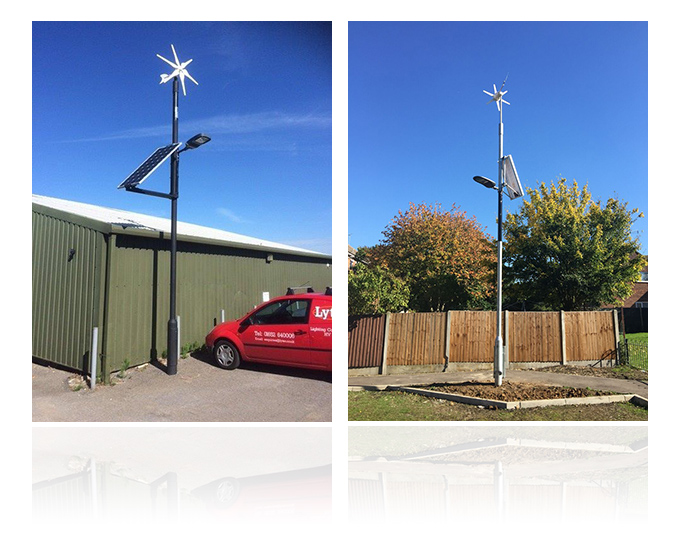 We can attend to an emergency "knock down situation" and handle the process liaising with the DNO from start to finish. We also offer structured maintenance services carrying out inspections & routine maintenance.