Lighting Supply Only
Lytec carry a stock of lighting columns with associated materials such as arms, brackets, cut outs available to clients for express delivery.
Lytec is a Street Lighting and Area Outdoor Lighting Column stockist and supplier providing the very best fast exterior lighting materials solutions to you needs. We have in depth expertise and knowledge with regard to new & old exterior lighting installations.
With a friendly approach we accommodate your material needs and timescales. Our products range from Feeder Pillars, Cabling, Joints, Lighting Columns, Lighting Brackets & Adapters, Photocells, LED & Traditional Light Fittings, Lamps, Cut Outs 2 or 3 Way plus many other items please ask us.
Whatever your Outdoor Lighting requirements we have the product to suit your needs combined with professional help and advice.
Call us now: 01652 640006 with your material needs.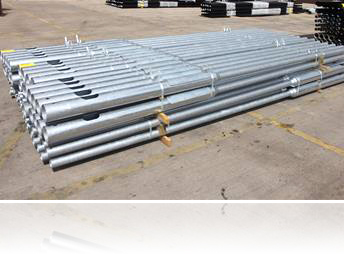 We can attend to an emergency "knock down situation" and handle the process liaising with the DNO from start to finish. We also offer structured maintenance services carrying out inspections & routine maintenance.